The Zoning Officer enforces the provisions of the Zoning Ordinance and is responsible for the examination of all applications for permits and the issuance of zoning permits for the commencement of a use, and the construction, reconstruction, alteration, conversion, installation of or addition to any structure or building, including accessory structures, pillars, gates and signs.
Zoning documents are available on the this website, on the Documents & Forms page. Click Here to view all Zoning forms and documents.

Copies of the Tax, Zoning, and Street Maps are located on the Maps Page on the Township Website.
ridgeline protection
Is your property in the Ridgeline, Mountainside, Hillside & Viewshed Protection Area?
Ridgeline, mountainside, hillside and viewshed protection areas are designed to respond to the objective of preserving the existing predominantly unspoiled vistas of wooded mountainsides, hillsides, ridgelines and viewsheds within the Township of Washington when viewed from public areas or public open space or the public traveled way.
Check the Protection Area Map
Conservation easements
The Township of Washington has over 600 conservation easements in place to protect plant and animal habitats, wetlands and steep slopes amongst other natural features.
WETLANDS
Are there wetlands on your property? Wetlands are defined in the Washington Township ordinance as an area that is inundated or saturated by surface water or groundwater at a frequency and duration sufficient to support, and that under normal circumstances does support, a prevalence of vegetation typically adapted for life in saturated soil conditions, commonly known as hydrophytic vegetation. Check the wetlands Map
C-1 TROUT MAINTENANCE OR TROUT PRODUCTION STREAMS
If your property has a stream on it or near it you should know whether it is classified as a Category 1 (C-1) Trout Maintenance or Trout Production Watercourse.
Category One waters are defined in the existing Surface Water Quality Standards rules at N.J.A.C. 7:9B-1.4 as waters protected from any measurable changes in water quality because of their exceptional ecological significance, exceptional recreational significance, exceptional water supply significance, or exceptional fisheries resources.
How does a C-1 Stream or a trout maintenance or trout productions stream impact the use of my property?
C-1 Watercourses along with trout maintenance and trout production watercourses have designated Riparian zones next to them, to protect these areas Riparian buffers are required to be maintained.
A Riparian zone means the land and vegetation within and directly adjacent to all surface water bodies including, but not limited to lakes, ponds, reservoirs, perennial and intermittent streams, up to and including their point of origin.
A Riparian buffer is a vegetated area (a "buffer strip") near a stream, usually forested, which helps shade and partially protect a stream from the impact of adjacent land uses. It plays a key role in increasing water quality in associated streams, rivers, and lakes, thus providing environmental benefits. With the decline of many aquatic ecosystems due to agricultural production, riparian buffers have become a very common conservation practice aimed at increasing water quality and reducing pollution.
Riparian zones adjacent to all surface water bodies shall be protected from avoidable disturbance by riparian buffers and shall be delineated as follows:
The Riparian buffer shall be 300 feet wide along both sides of any Category One (C-1) watercourses and all upstream tributaries situated within the same watershed.
The Riparian buffer shall be 150 feet wide along both sides of the following waters not designated as C1 waters but are:
a. A trout production watercourse
b. A trout maintenance watercourse
Note: A riparian zone is an overlay to the existing zoning districts. The provisions of the underlying district shall remain in full force except where the provisions of the riparian zone differ from the provisions of the underlying district, in which case the provision that is more restrictive shall apply. These provisions apply to land disturbances resulting from or related to any activity or use requiring application for any of the following permits or approvals:
Building permit

Zoning permit
Planning Board/Zoning Board of Adjustment site plan or subdivision approval
The Highlands Water Protection and Planning Act
The Highlands Water protection and Planning Act was enacted on August 10, 2004 with the purpose of protecting the region's great wealth of natural resources, including the waterbodies that supply drinking water to more than half of the state's population. The Highlands Act defined both a Highlands Preservation Area and a Highlands Plan Area. (NJDEP Highlands Council - Municipal Role to Implementing Highlands Water Protection and Planning Act) .Highlands Map of Washington Twp.
Major Highlands Development - The following are types of development that are classified as Major Highlands Development:

Any non-residential development in the preservation area.

Any residential development in the preservation area that requires an environmental land use or water permit from the DEP (i.e. freshwater wetlands permits, stream encroachment permits, transition are waivers)and/or results in the ultimate disturbance of 1 acre or more of land or results in the cumulative increase in impervious surface by .25 acres or more.

Any activity that results in the disturbance of .25 acres or more of forested area in the Preservation Area.

Major Highlands development shall not mean agricultural or horticultural development or use in the Preservation Area.
Note: All Major Highlands Development must be reviewed by the NJDEP Highlands Council.

Highlands Exemption Determination Application
For those persons who are proposing development related to a single family residence, exemption eligibility can be determined by the Zoning Officer (as the certified municipal official). Click Here for the Highlands Exemption Determination Application
DISPOSAL OF FURNITURE
Illegal Furniture Dumping at Curbside in Washington Township has become a growing problem! Township ordinance 114-8; Storage of certain items prohibits the dumping of furniture curbside.
It states "in residential zones, no person, firm or corporation shall store or permit the storage of any out-of-service bulky items such as appliances, furniture, mattresses or tires, except in a fully enclosed structure"
Here are some options that are available instead:
Donate your gently used furniture to the following:
1. Habitat for Humanity ReStore
Remodeling, cleaning out, down-sizing or just getting organized? Habitat for Humanity ReStore can help you de-clutter your home, work space or business. They put the proceeds from selling your donations to good use by building homes and hope in our community and around the world. Though each Habitat ReStore is unique, most accept donations of household goods, furniture, appliances and building materials.
Drop-Off Donations : Bring your donations to your local Habitat for Humanity ReStore (listed below). Call ahead for hours of operation and donation criteria. OR
Arrange a Pick-Up: Call your local Habitat for Humanity ReStore to learn about arranging a pick-up of those items too big to fit in your car. Most Habitat ReStores offer free pick-up of large items.
Locations:
Washington, New Jersey
Warren County ReStore - 390 Route 57 West, Washington, New Jersey 07882 Phone: (908) 835-1980
Washington Boro, New Jersey
Warren County HFH ReStore, 31 Belvidere Ave, Washington Boro, New Jersey 07882 Phone: (908) 835-1338
Randolph, New Jersey
Morris HFH ReStore
274 S Salem St Ste 100, Randolph, New Jersey 07869 Phone: (973) 366-3358
2. Salvation Army
Pick up services from the Salvation Army are available in our region all you need to do is CALL our local branch.
Local Pick-Up Services for the Washington Township area -
Salvation Army Family Store - 24 Bassett Highway, DOVER, NJ Phone: 1-800-SA-TRUCK
Call a trash vender for a bulk pickup request
If the furniture needs to be thrown out then you need to contact your waste disposal contractor. There is a small fee involved under their Bulk Waste agreements. These are the trash pickup companies servicing Washington Township;
Global Waste Industries
679 Washington St, Hackettstown, NJ 07840 (908) 684-8813
Republic Services of NJ, Raritan Valley Disposal Division (formally Raritan Valley Disposal)
9 Frontage Road, Clinton, NJ 08809 (908) 534-4004
Sanico, Inc.
77 US Hwy 46, Delaware, NJ 07833 (908) 475-3300
Waste Management
409 Rt 22 East, Whitehouse Station, NJ (908) 879-5616
Bulk waste includes oversized items such as home furnishings, mattresses and box springs, carpet, appliances and other household items too large to fit in your refuse container. In some areas, it may also include yard waste or landscape debris and small quantities of home construction debris. Call the vender for specific information.
*********************************************************************************************************
Abandoned Vehicles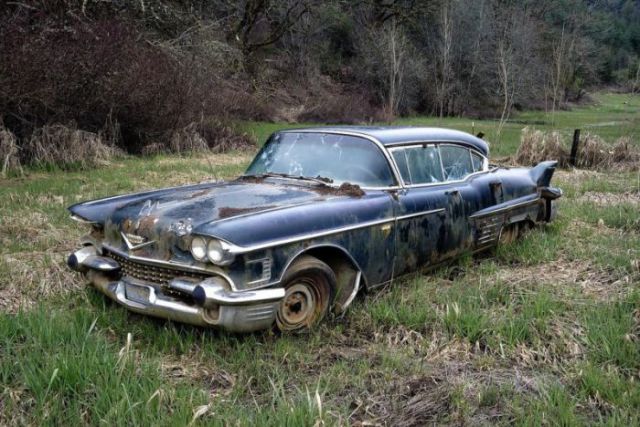 The Township has received an increase in the number of complaints regarding inoperable/abandoned vehicles being parked or stored on residential properties. Please be aware of the following Washington Township ordinances which address this:
Chapter 200 VEHICLES, ABANDONED
§ 200-2. Abandonment of vehicles prohibited.
No person shall abandon a vehicle within the township, and no person shall leave a vehicle at any place within the township for such time and under such circumstances as to cause the vehicle to reasonably appear to be abandoned.
§ 200-4. Disposition of wrecked or discarded vehicles
No person in charge or control of property within the township, whether as owner, tenant, occupant, lessee or otherwise, shall allow partially dismantled, non-operating, wrecked, junked or discarded vehicles to remain on the property longer than 48 hours; and no person shall leave such vehicles on any property within the township for a longer time than 48 hours. This subsection shall not apply to a vehicle in an enclosed building, a vehicle on the premises of a business enterprise operated in a lawful place and manner, when necessary to the operation of the business enterprise, or a vehicle in an appropriate storage place or depository maintained in a lawful place and manner by the township.
§111-46 VEHICLE (definition)
A machine propelled by other than human power, designed to travel along the ground by use of wheels, treads, runners or slides and to transport persons or property or pull machinery, including, but not by way of limitation, an automobile, truck, trailer, motorcycle, tractor, buggy and wagon.
To avoid notices of violation and possible fines from the Township enforcing Township Ordinance Chapter 200 we would like to bring to your attention options that are available.
The following are charities that accept vehicles as donations and, according to their online information, will pick-up the vehicle. Please note, there are many other organizations that accept used vehicles as donations which can be found on-line.
Carve out space in your garage and donate your vehicle to Avidd Community Services! Whether you give a car, truck, boat, motorcycle, or RV, we make it easy— and the pick-up is free for any vehicle you give. Our friendly Donor Representatives are available seven days a week to walk you through the process from start to finish. Call (855) 500-RIDE or visit Cars Easy, so you can schedule your free pick-up in time for a sweet 2018 tax deduction. Running or not, spooky or not— your generous donation will keep Avidd alive and BOOming.
Goodwill of New York & Northern New Jersey - Goodwill Industries empowers individuals with disabilities, and other barriers to employment, to gain independence through the power of work. Their programs enable people with disabilities, new immigrants and refugees, unemployed and underemployed, veterans and their families, ex-offenders, mature workers and underserved youth, to fully participate in society by achieving employment. For more information or to make arrangements; Call the 24/7 vehicle donation phone line at 866-492-277 or visit their web site at; http://goodwillnynj.org to complete an online donation form under the "Donate Goods" tab.
Make-A-Wish Foundation of New Jersey – Each day Make-A-Wish® New Jersey grants the wish of a child diagnosed with a life-threatening medical condition in the Garden State. They believe that a wish experience can be a game-changer. Make-A-Wish® New Jersey - 1347 Perrineville Road, Monroe Township, NJ 08831. Call at (609) 371-9474 Toll Free (800) 252-9474. Or visit their web site; http://nj.wish.org
Salvation Army: 888-999-ARMY (2769) - http://www.salvationarmyusa.org/ or call 1-800-SA-TRUCK. Your vehicle donation will be used to help rehabilitate men and women in Adult Rehabilitation and will result in a tax deduction in accordance with IRS rules. From their web site: "While we often accept vehicles in any condition – running or not – due to differing regulations and other considerations, not all types of vehicles are accepted at all locations, so it's best to contact us first." For information on our vehicle donation program, call 1-800-SA-TRUCK.